The C1 outfit should have the Pants style you want.
For the C2 outfit: find the pants you want on your outfit from the right side of the chart. Pictured on the left side will be the matching texture, choose the style of pants appropriate to your character, the Cargo Pants for male or Slacks for female.
FEMALE: The Slacks (pictured left centre) are Female only. Female characters are able to choose textures from either Slacks or Cargo Joggers & Casino Pants. Trail boots are compatible with Casino Pants for female.
MALE: The Cargo Joggers are for Male characters. There are not enough textures to cover all the male styles, so they switch to styles available from the Casino Clothing store from texture 20 onwards. Casino pants are compatible with Oxford Shoes under Smart Shoes at the clothing stores.
Jump to texture:
– 0 – 1 – 2 – 3 – 4 – 5 – 6 – 7 – 8 – 9 – 10 – 11 – 12 – 13 – 14 – 15 – 16 – 17 – 18 – 19 – 20 – 21 – 22 – 23 – 24 – 25 – Special –
C2 outfit:
The flip result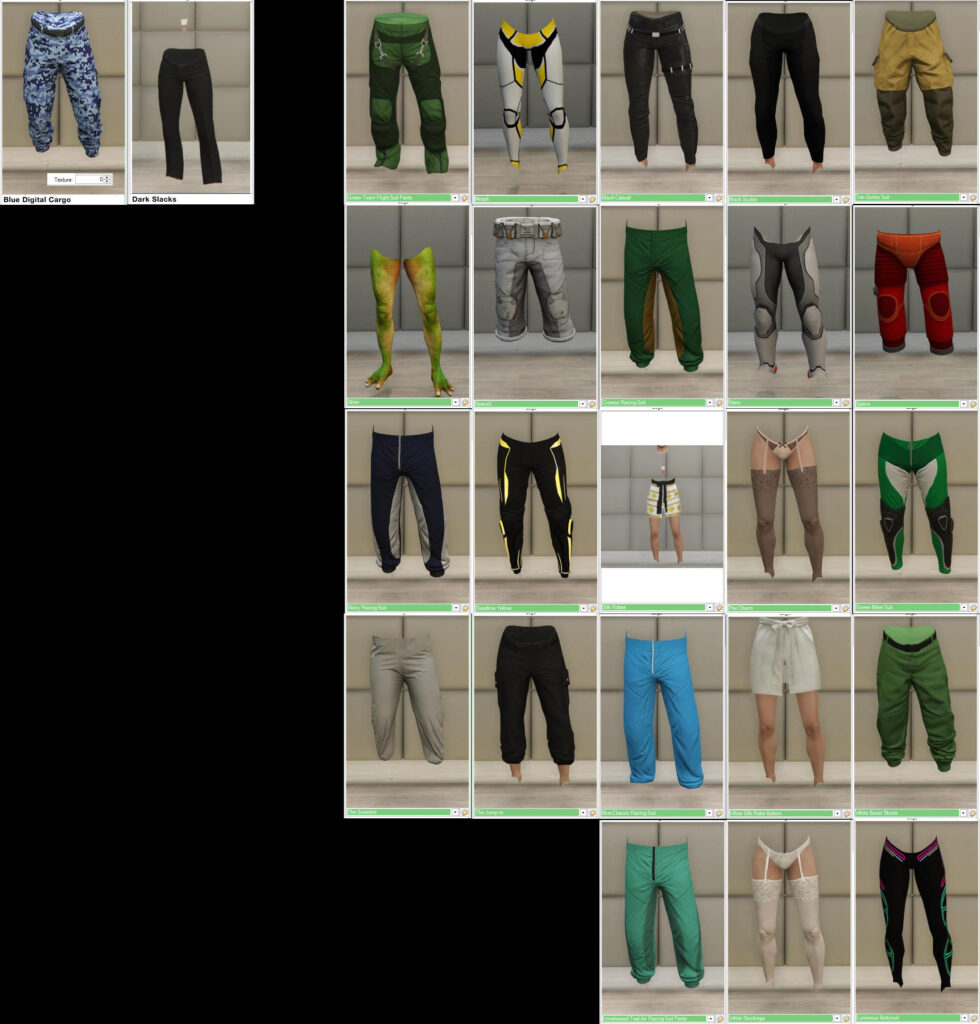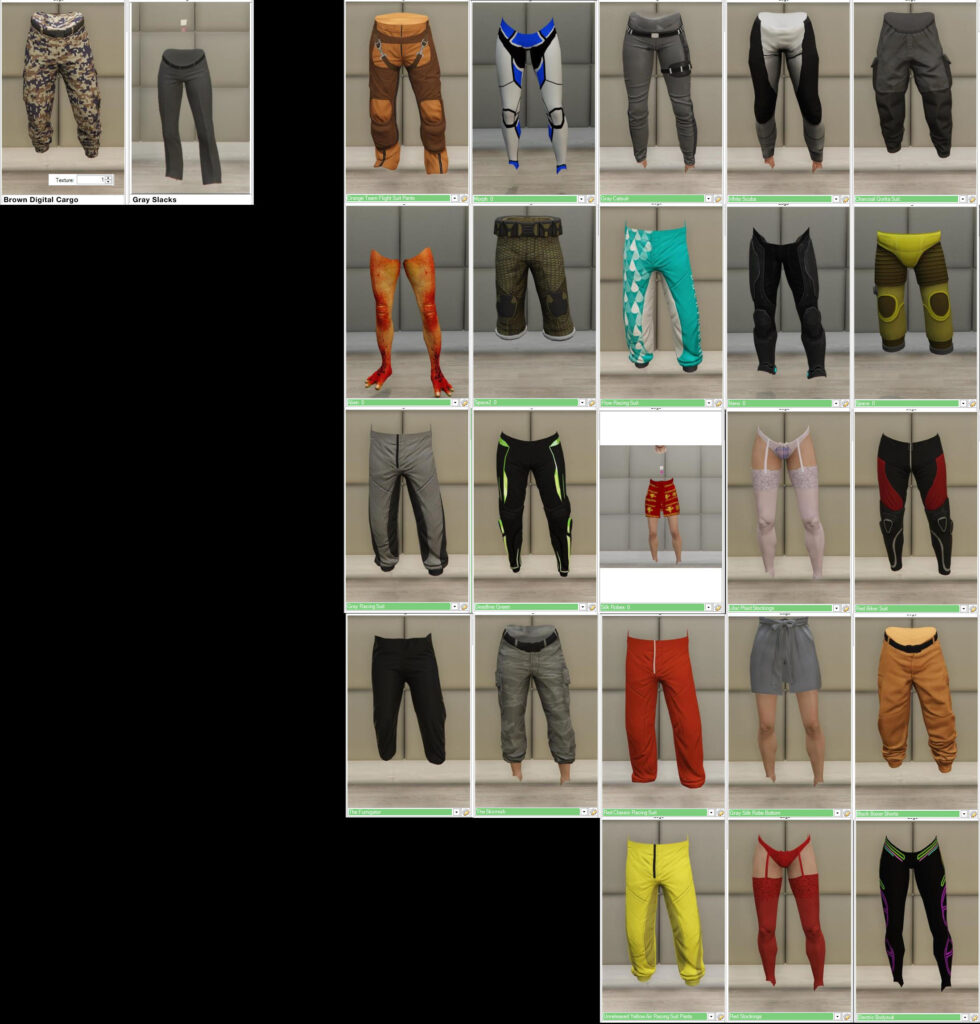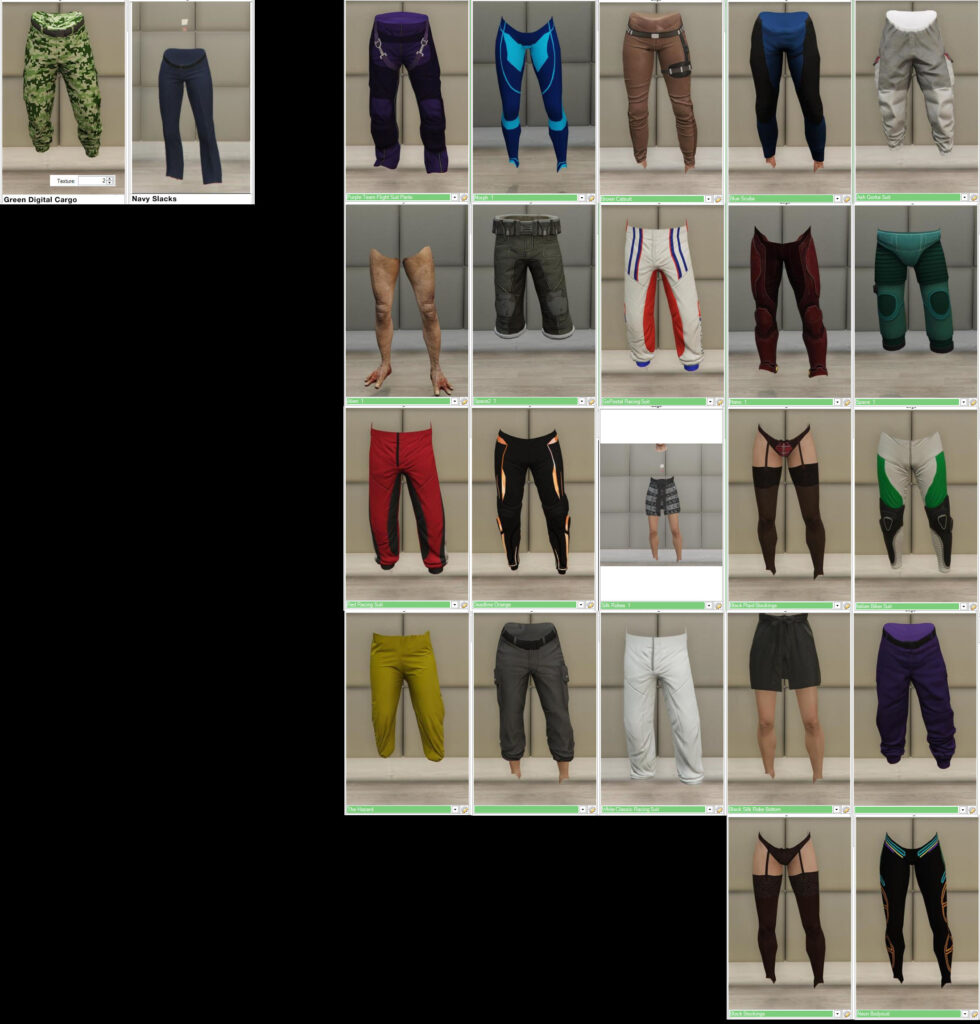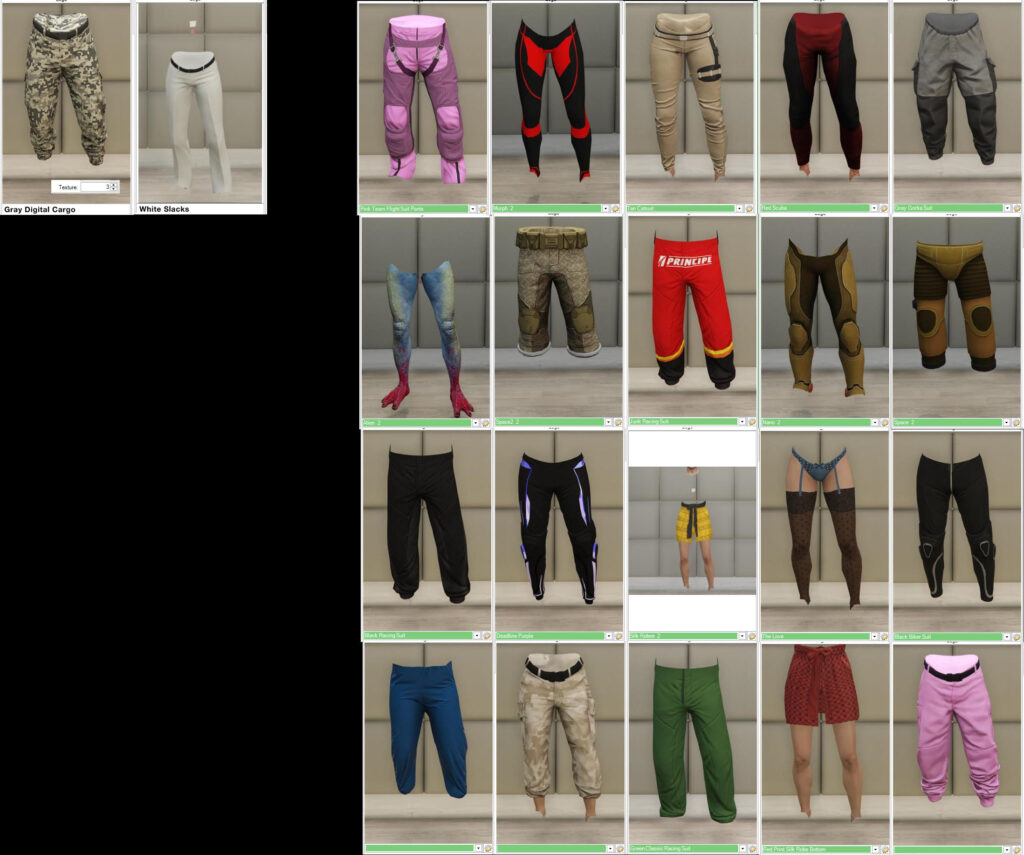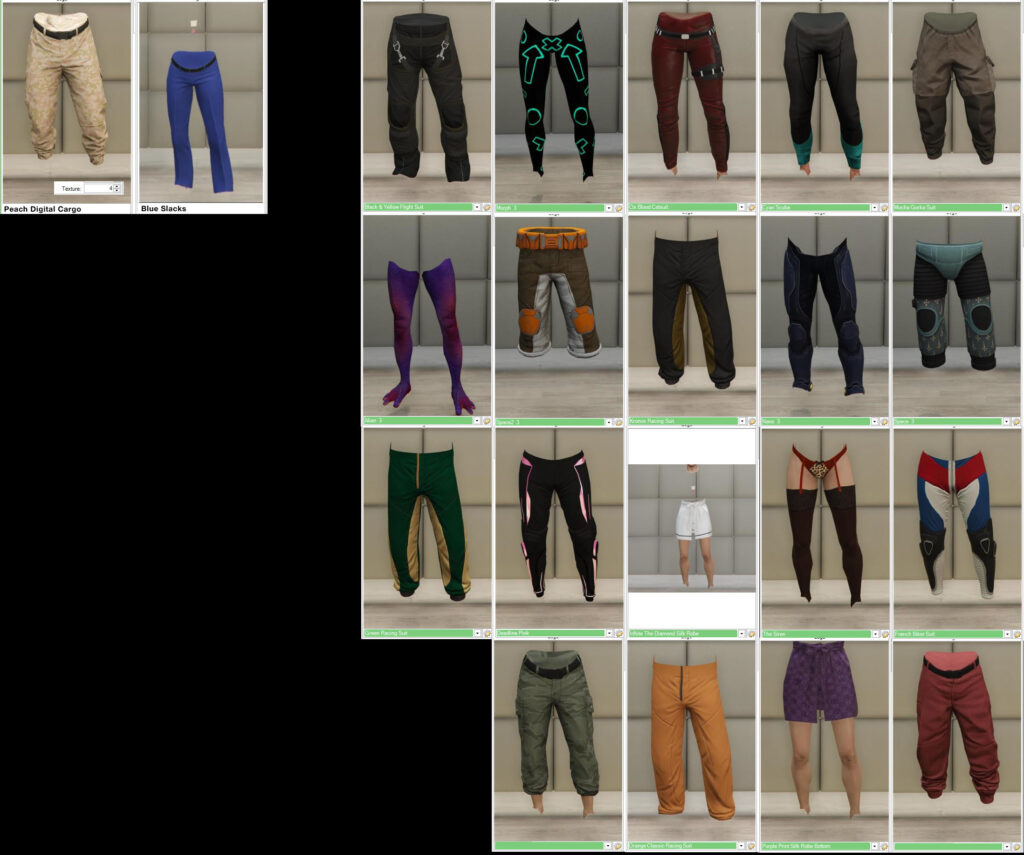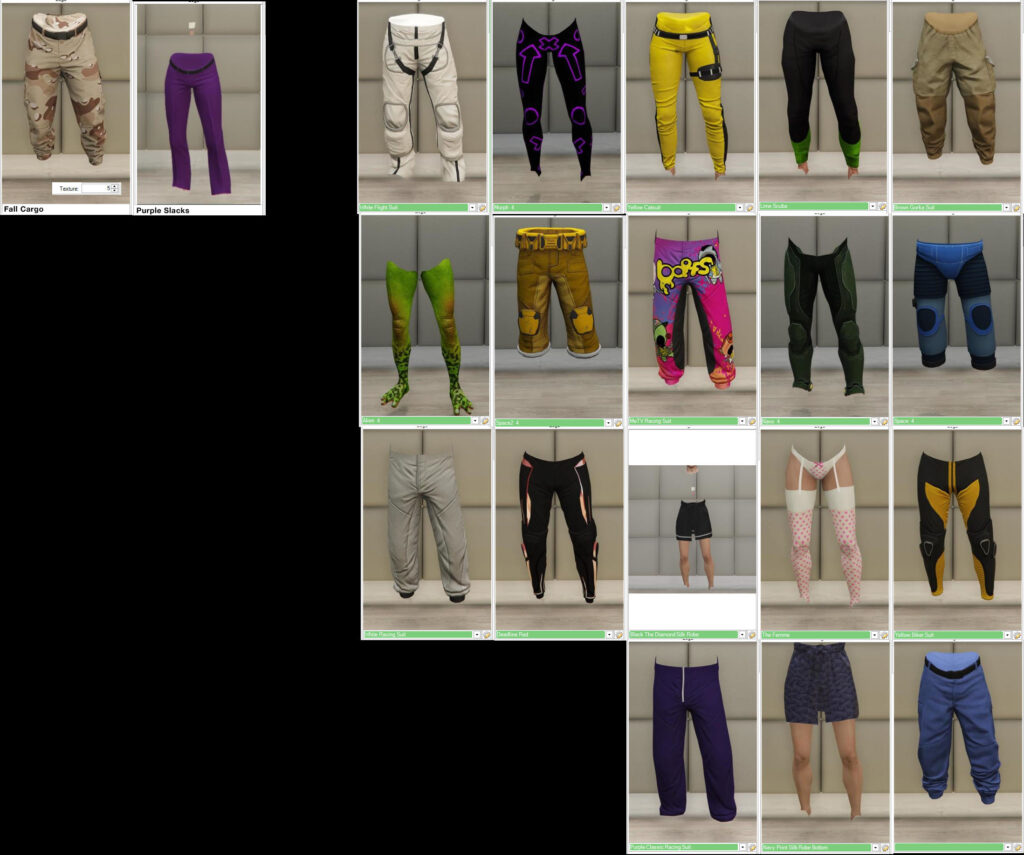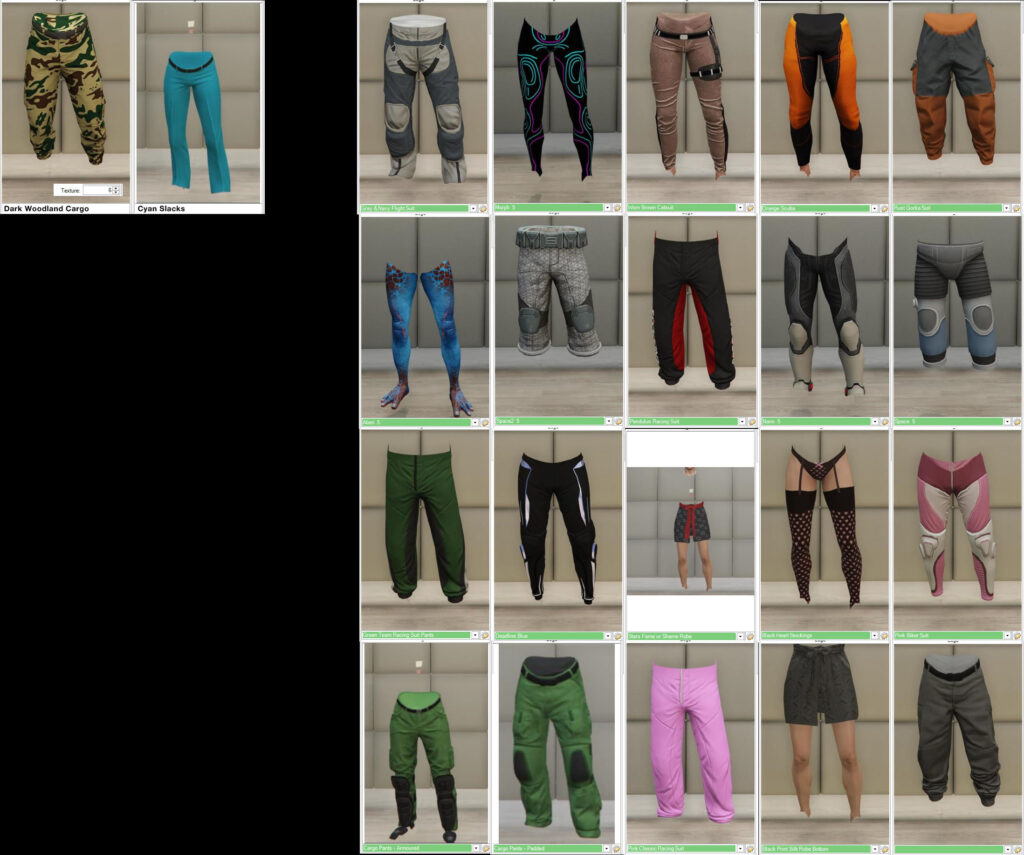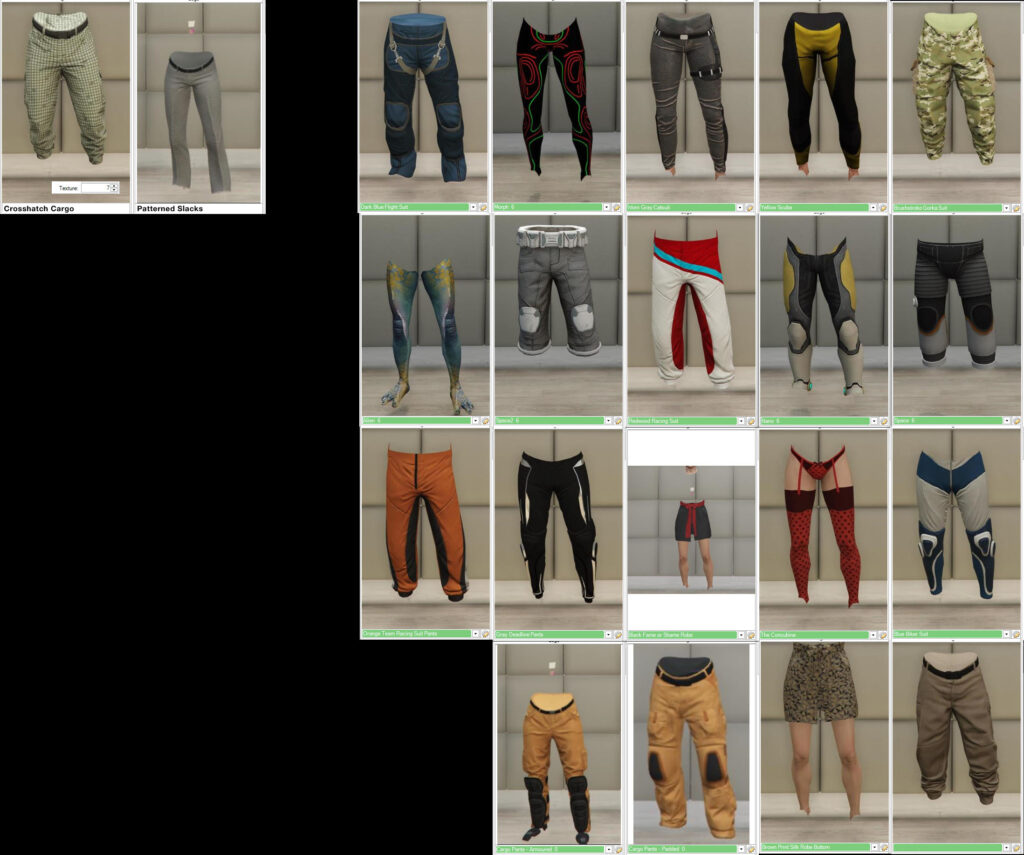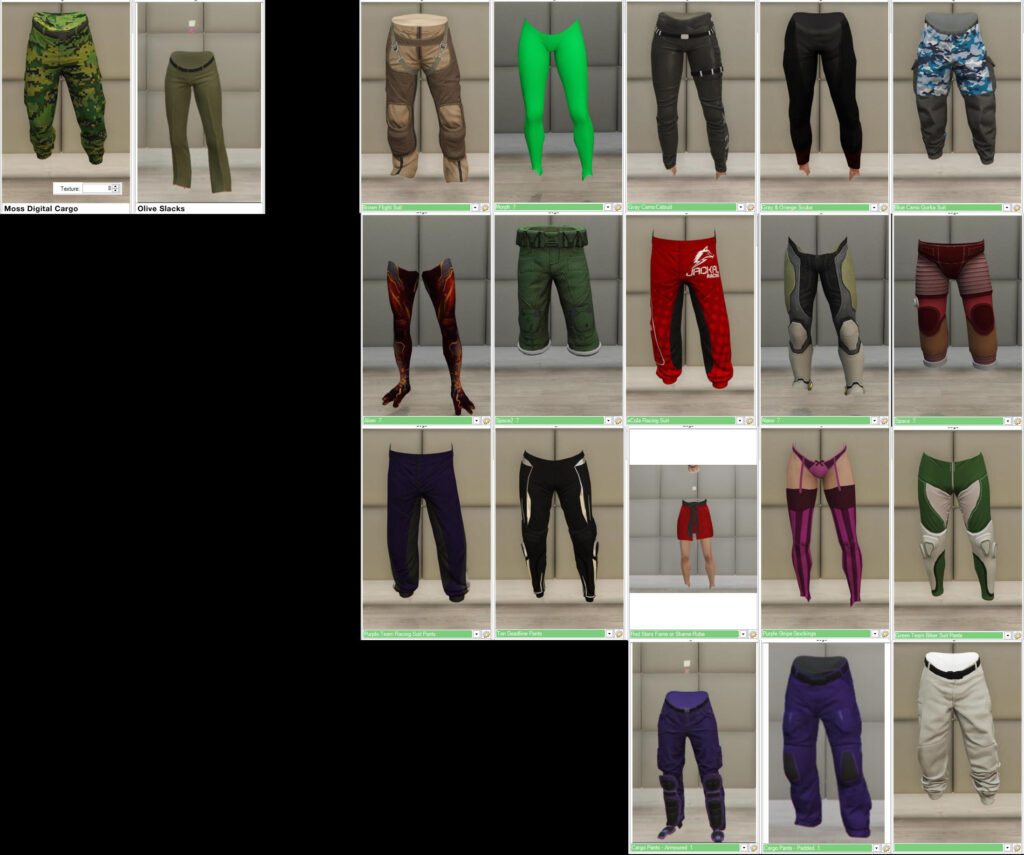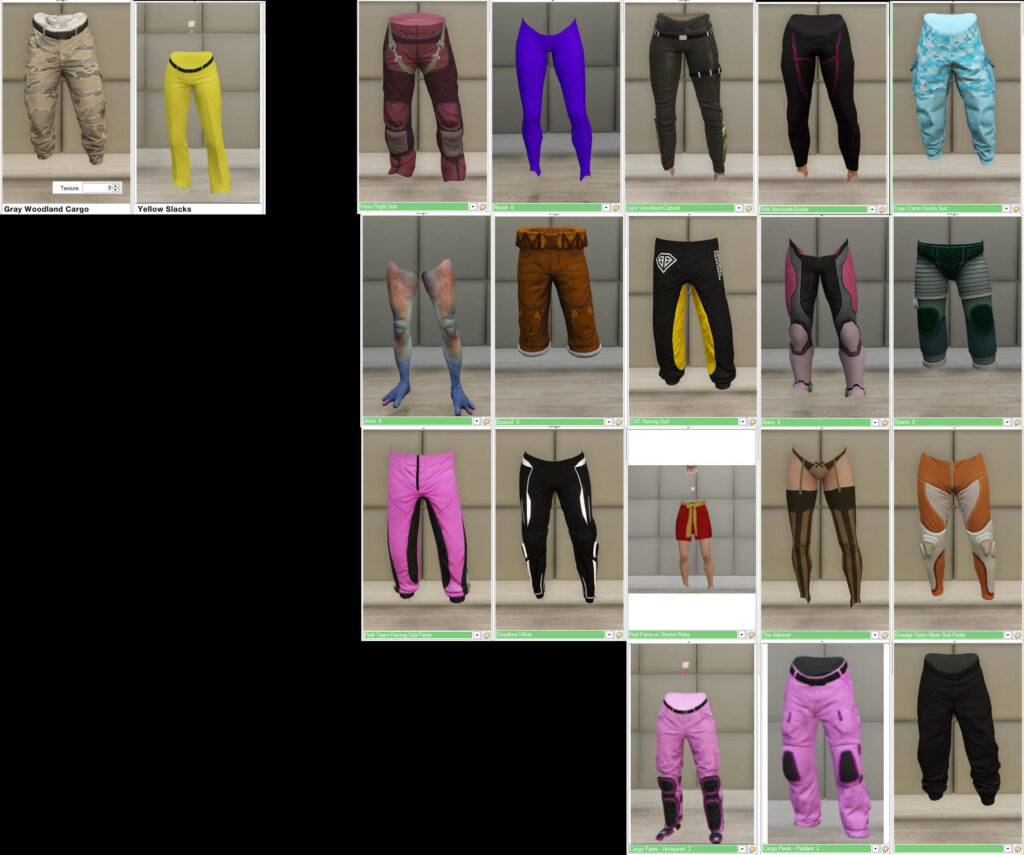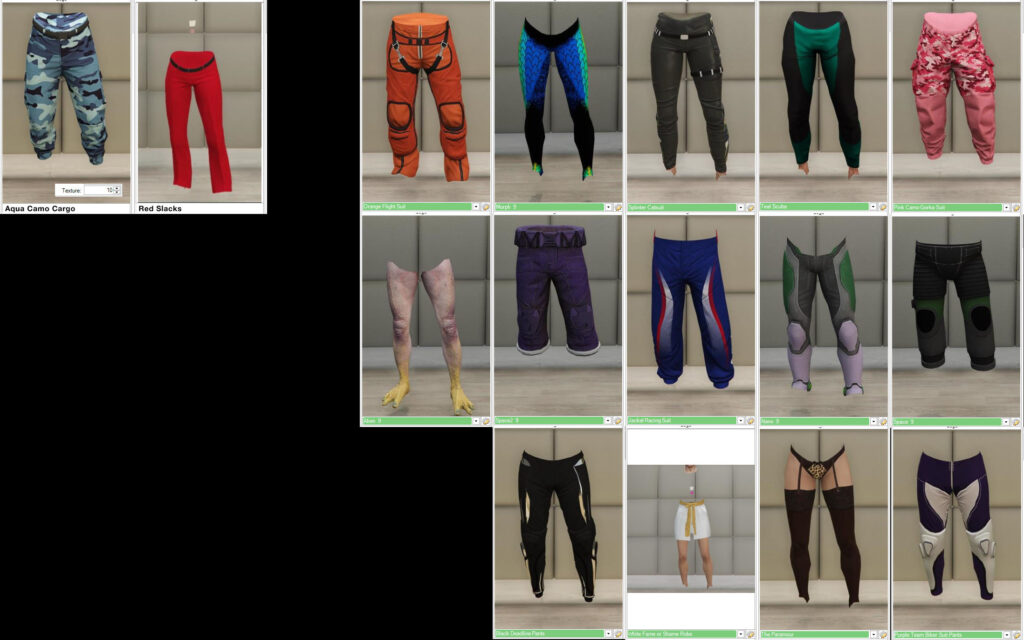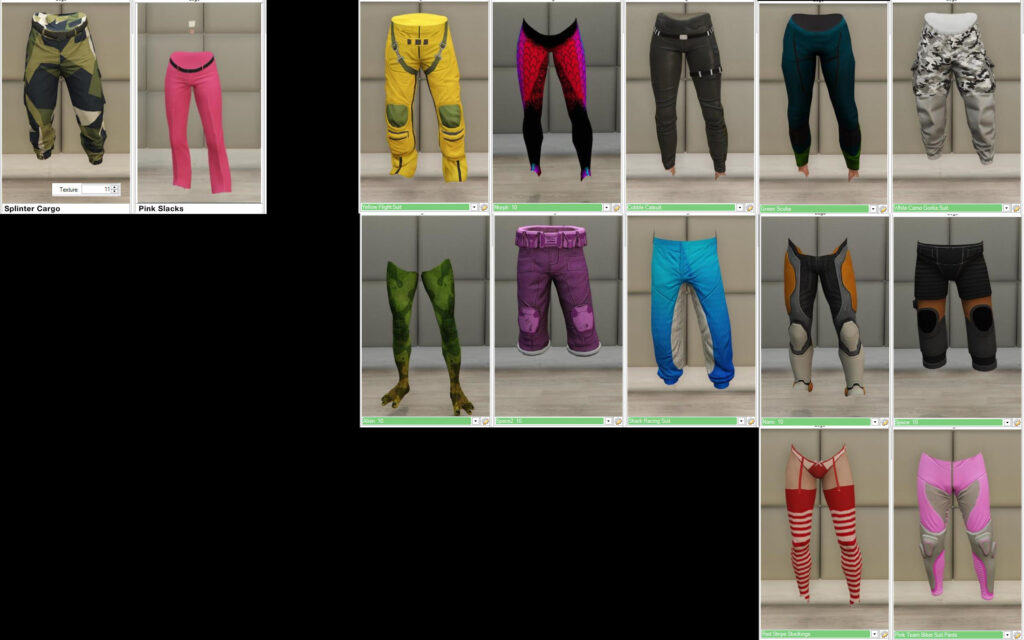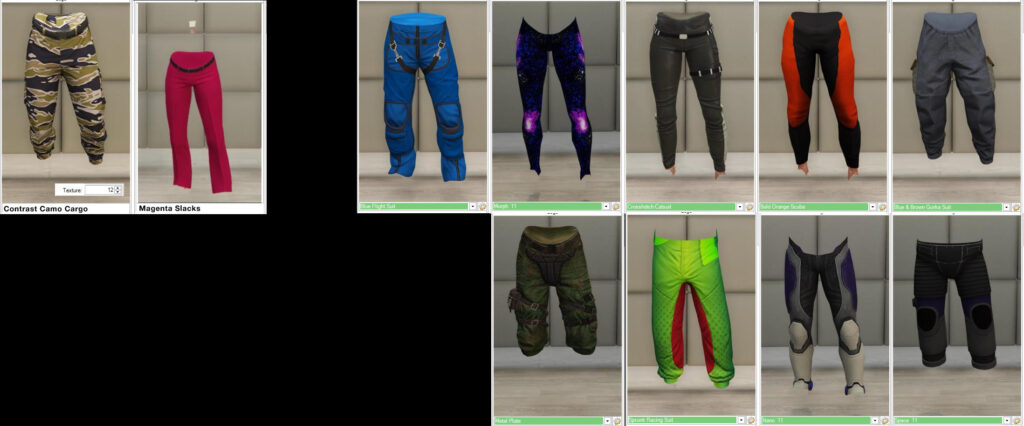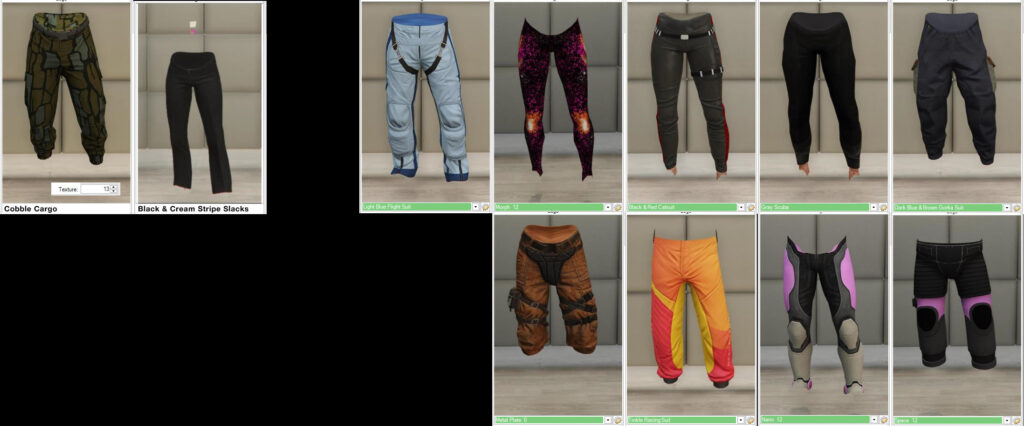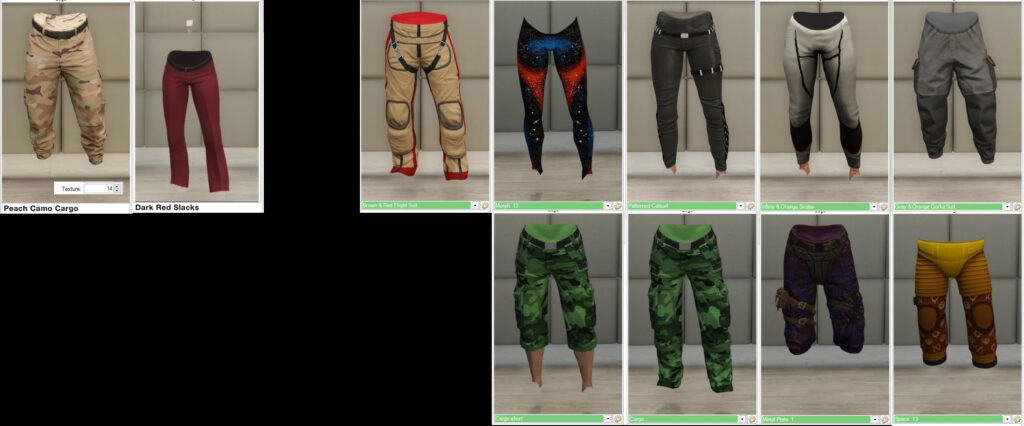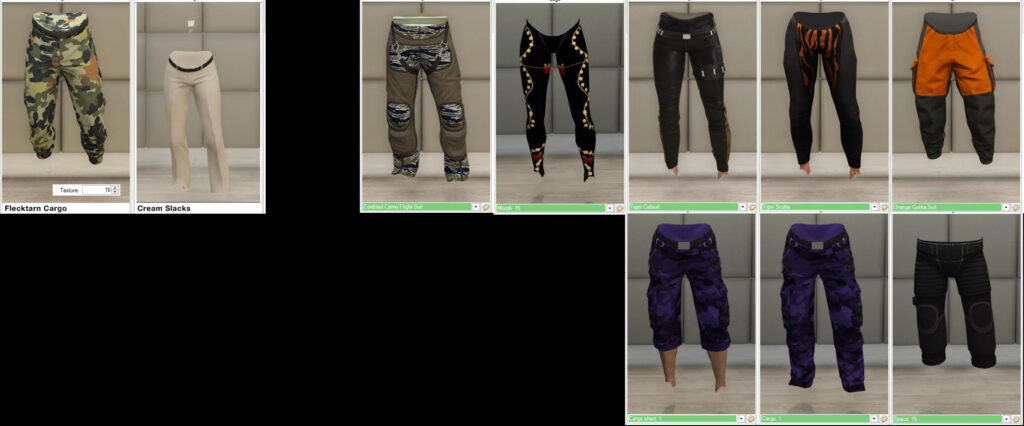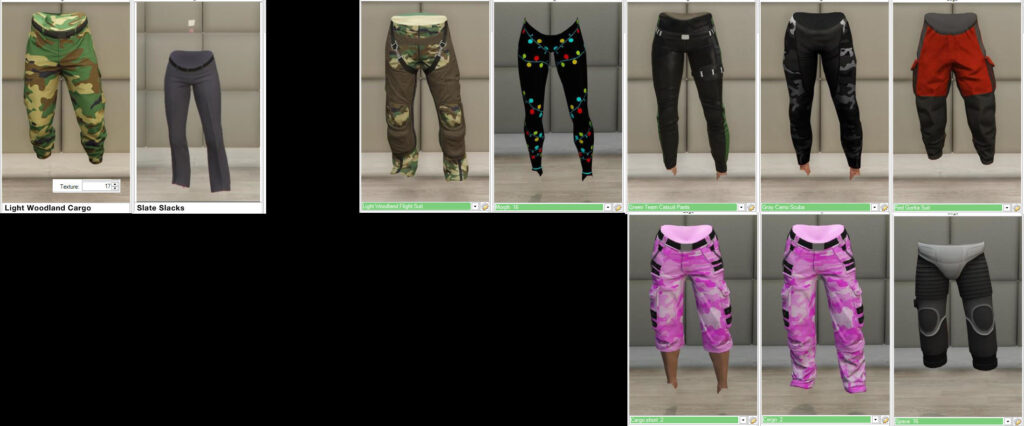 Special Pants