Magic tops require you to start the glitch wearing the standard outfit "The Chica". 
Do not apply any parachutes, trigger a save only.
To save in your C1 Outfit position, choose the bustier from the chart below that will give you the desired colour.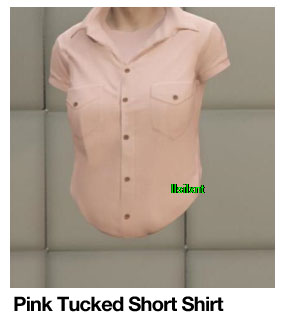 For your C2 Outfit, save the Pink Tucked Short Shirt found in Tucked Shirts.