Beff with: Classic Bag
Strike Vests
C1 Outfit: strike vest
C2 Outfit: plate carrier or t-shirt
Note: torso 2 tops pictured in the chart below are examples of C1 merge components.
Choose the style/texture appropriate to your setup.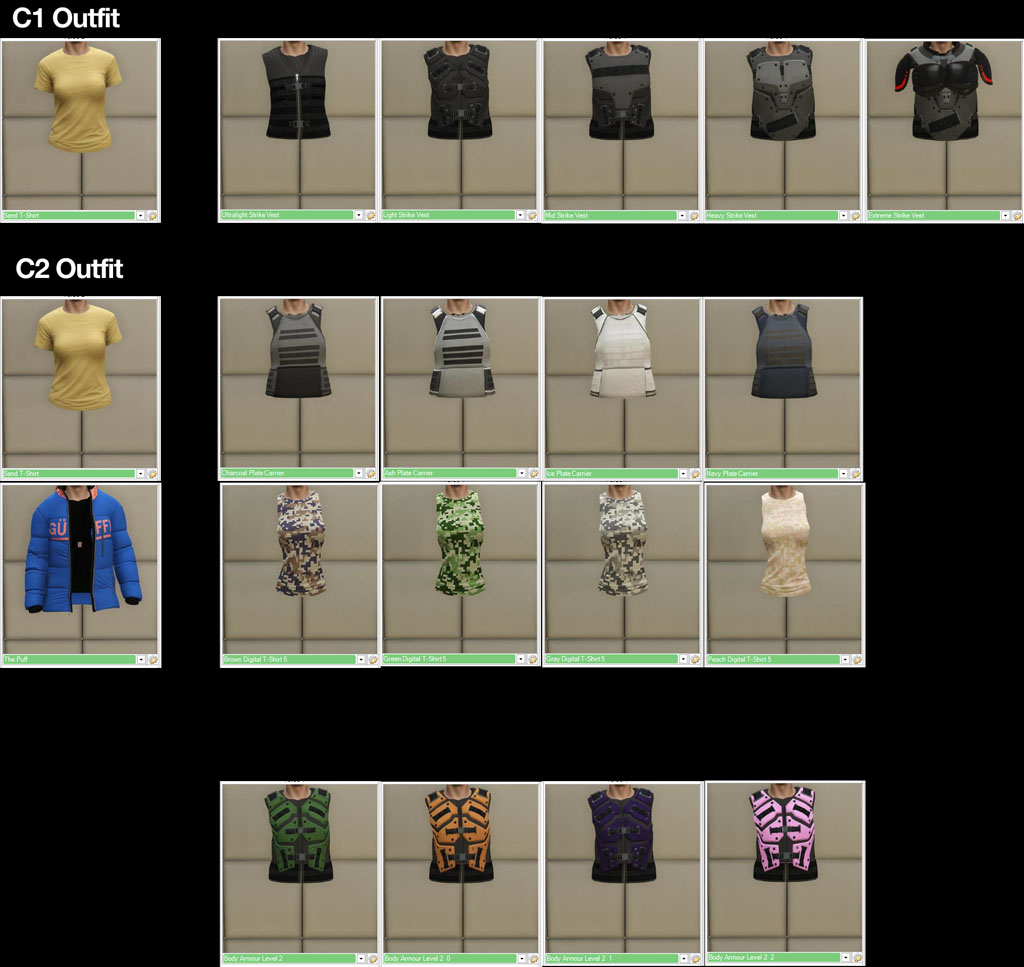 Plate Carriers
Whichever jacket you choose for your C2 outfit will end up on your resulting outfit. You can select some top styles afterwards or go on to merge.